We've all been in the situation when you really need to get something done urgently. You are on the move around town between appointments. Your laptop battery is running low and you need to make that important call. You run into the nearest café, only to find all the power points already occupied. It's too busy and noisy to concentrate on your work, let alone hear your client on the phone. If only there was a quiet room somewhere nearby where you could escape for an hour to finish your work and make that call.
My Work Booth allows users to rent a soundproof booth within a public space and manage it via a smartphone app. Time slots start from just 15 minutes.
If you are a Cafe owner, hotel or other landlord interested in My Work Booth for your venue, please get in touch info@myworkbooth.co.uk
Work
Focus on important tasks in a quiet and undisturbed environment
Meet
Hold small meetings or interviews in the privacy of an acoustic pod
Call
Take phone calls or participate in video conferences on the go
How does it work
Install the app
In order to book a booth, you need to install the MyWorkBooth app, which is quick and easy to do.
Make a booking
Select the location, date, time and length of your booking within the App and pay with your debit or credit card. The App will atomatically allocate a booth when there is more than one in a location.
Unlock the door
Locate your booth – look for the MWB Booth name on the door. Stand in front of it and press unlock in the App on your phone. It can take up to 15 seconds for the door to unlock.
Go in and use the booth
Go in, close the door behind you. Enjoy the comfortable working environment with air ventilation and charging points for your phone and laptop (underside of the table).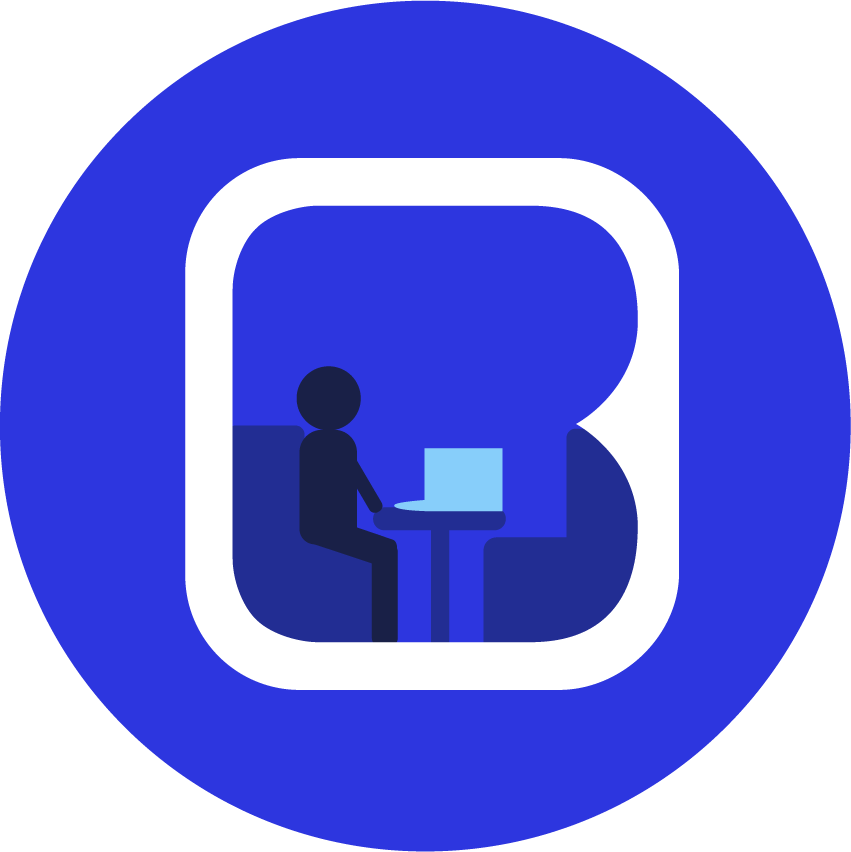 Leave the booth
At the end of your time slot, please leave the booth ready for the next visitor. Remember to take any rubbish with you and close the door behind you.